Deborah Sulak
281-851-8624 | Email Agent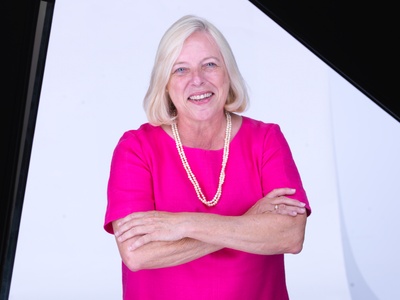 Deborah Sulak is the Realtor® to work with in the North and Northwest side of Houston… If you are looking to buy or sell in the Cy-Fair, Champions, Cypress, Tomball or areas further north, look no further.
Deborah has been a licensed Realtor® for over 30 years. Her multifaceted real estate career started in West Virginia and took Deborah to Virginia, North Carolina, and Arizona and finally she returned home to her native Texas roots in 1999 and to Boulevard Realty. Deborah has sold real estate, served as President of the Eastern Panhandle Association of Realtors®, selected as the Eastern Panhandle Associations, Realtor® of the Year, worked as an MLS vendor covering the east coast, was the Assistant Executive Director of the Manassas Association of Realtors® and was the Executive Vice President of the Sedona Verde Valley Association of Realtors®

Deborah's commitment to her client's needs and satisfaction has no equal. She is a skilled negotiator willing to go the extra mile to meet her client's needs and expectations.
Here's what Deborah's clients have to say about her level of service:
"When we decided to sell our home we interviewed six Realtors® and were not pleased with what they suggested nor the way they made us feel and then we met Deborah Sulak. We made a connection with Deborah and hired her immediately. We knew we made the right choice, her trust, professionalism, knowledge and hard work was unmeasured. You will not find a Realtor® anywhere that will work as hard as Deborah will work for YOU. We highly recommend Deborah and you will not be disappointed".
"Your brochure reads: 'People do business with people they like.' This is certainly true of our agent, Deborah. You also want agents you can trust, are dedicated, work hard for you, are helpful, understanding and really become a friend. Deborah Sulak is all of these and more. You will not find a better Realtor® to work with….. we know!"
"As a first time home buyer, I wasn't sure what to expect, but Deborah put me at ease. She listened to what I thought I wanted and found properties that fit those thoughts. As I looked, I found my thoughts changed and Deborah responded to the changes. When I found the house I wanted she made the rest of the process so very easy to deal with. Thank you, thank you."
"Deborah, thank you so much for everything that you did for our family. You've made our dreams of a new home a reality. You are an awesome Realtor® and friend. Thank you."
"Deborah worked diligently with us for over a year to make sure that we found a house to our specifications. She never tired or got discouraged and she helped us find a wonderful home. We couldn't have found a better Realtor® and we know that she will work just as hard for you!"
Call or e-mail Deborah today and put her to work for you. 281-851-8624 or .(JavaScript must be enabled to view this email address).